BFOA at the 2023 B&C Hall of Fame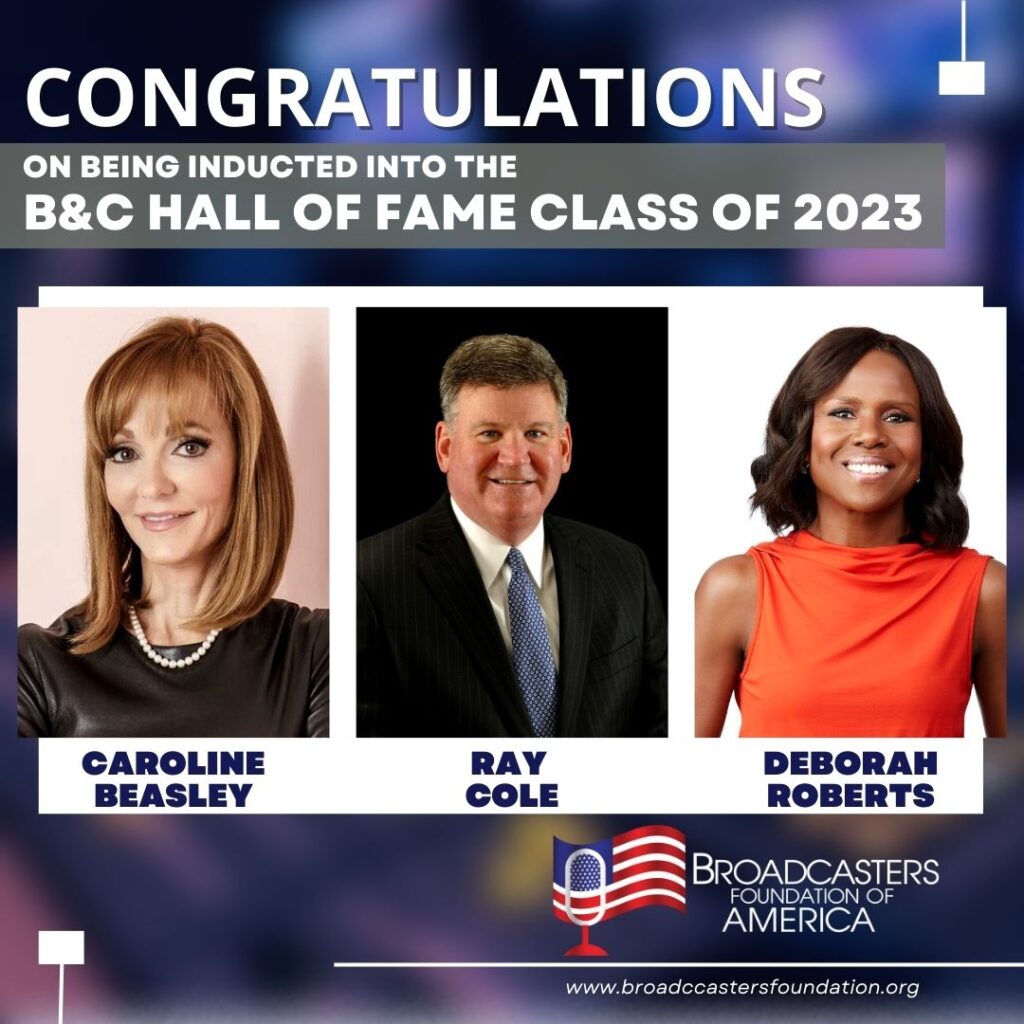 On Wednesday, May 3, 2023, Broadcasters Foundation of America proudly celebrated the Broadcasting & Cable Hall of Fame Class of 2023. Among the inductees were three members of our Board of Directors: Caroline Beasley, CEO of Beasley Media Group; Ray Cole, President and COO of Citadel Communications; and Deborah Roberts, ABC News national senior affairs correspondent, and contributing anchor of 20/20. We thank each of them for their continued generosity and dedication to our mission.
Also honored with the Chairman's Award was our beloved past-president, Jim Thompson. His widow and children graciously accepted the award on his behalf. Jim's 14-year tenure as president forever transformed the Foundation's ability to provide support to our radio and television colleagues in need.
We congratulate all the event's honorees and thank the Broadcasting & Cable Hall of Fame their generosity and continued support!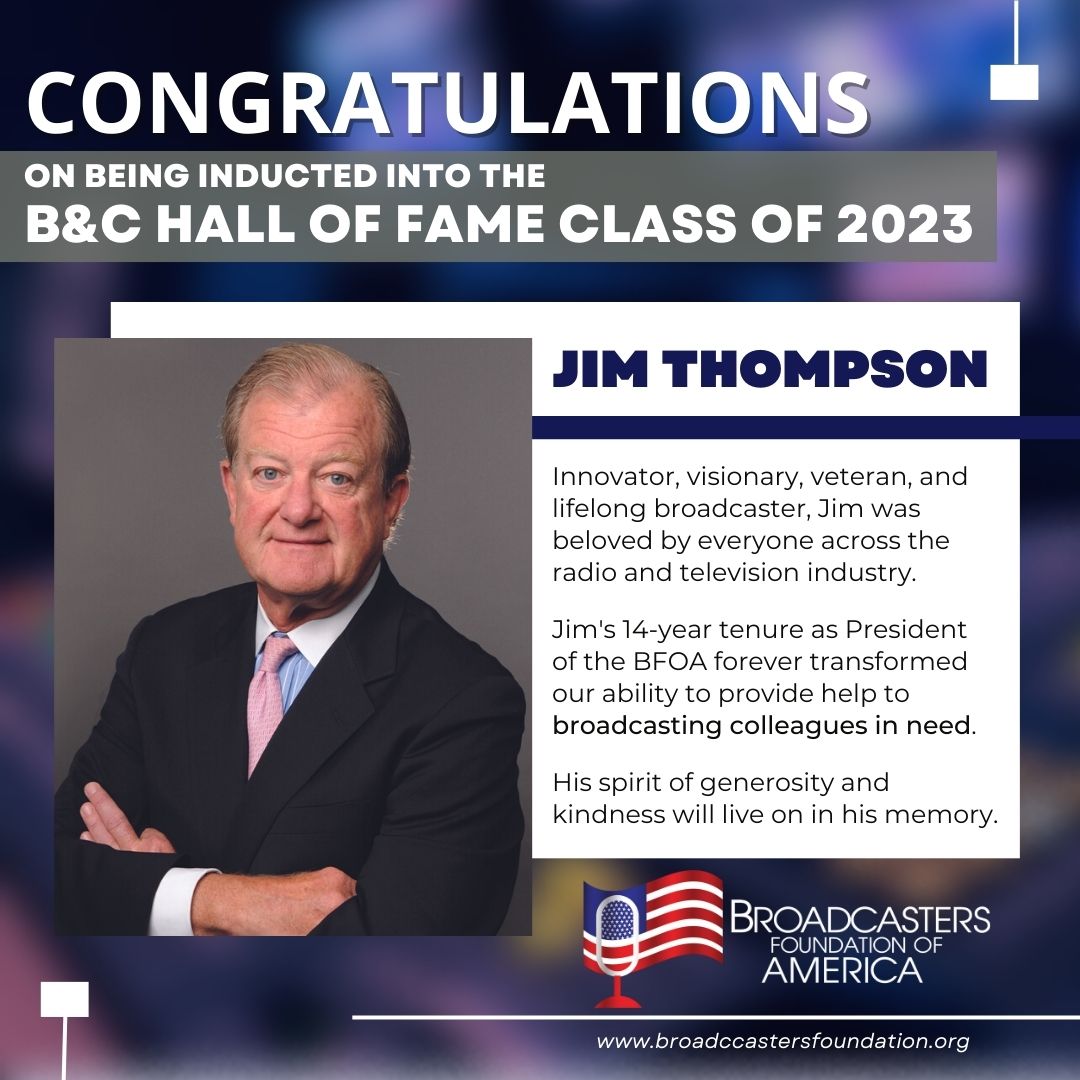 About the Broadcasters Foundation of America: www.broadcastersfoundation.org
The mission of the Broadcasters Foundation of America is to improve the quality of life of men and women in the radio and television broadcast profession who find themselves in acute financial need due to a critical illness, severe accident, or other serious misfortune. The Broadcasters Foundation of America is a 501(c)(3) Public Charity and has been rated 100 from Charity Navigator for solid financial health and received full credit for its program to expense ratio.