BFOA Launches 2023 Year-End Giving Campaign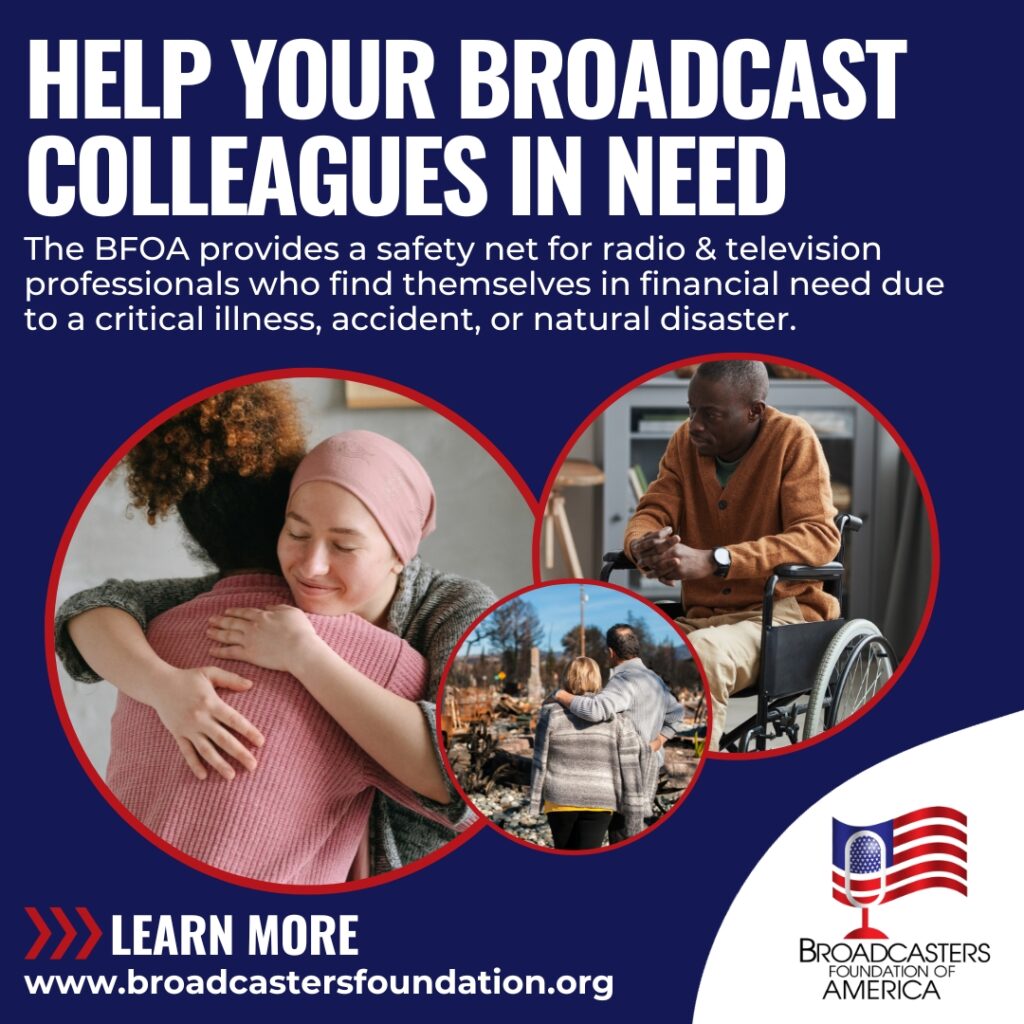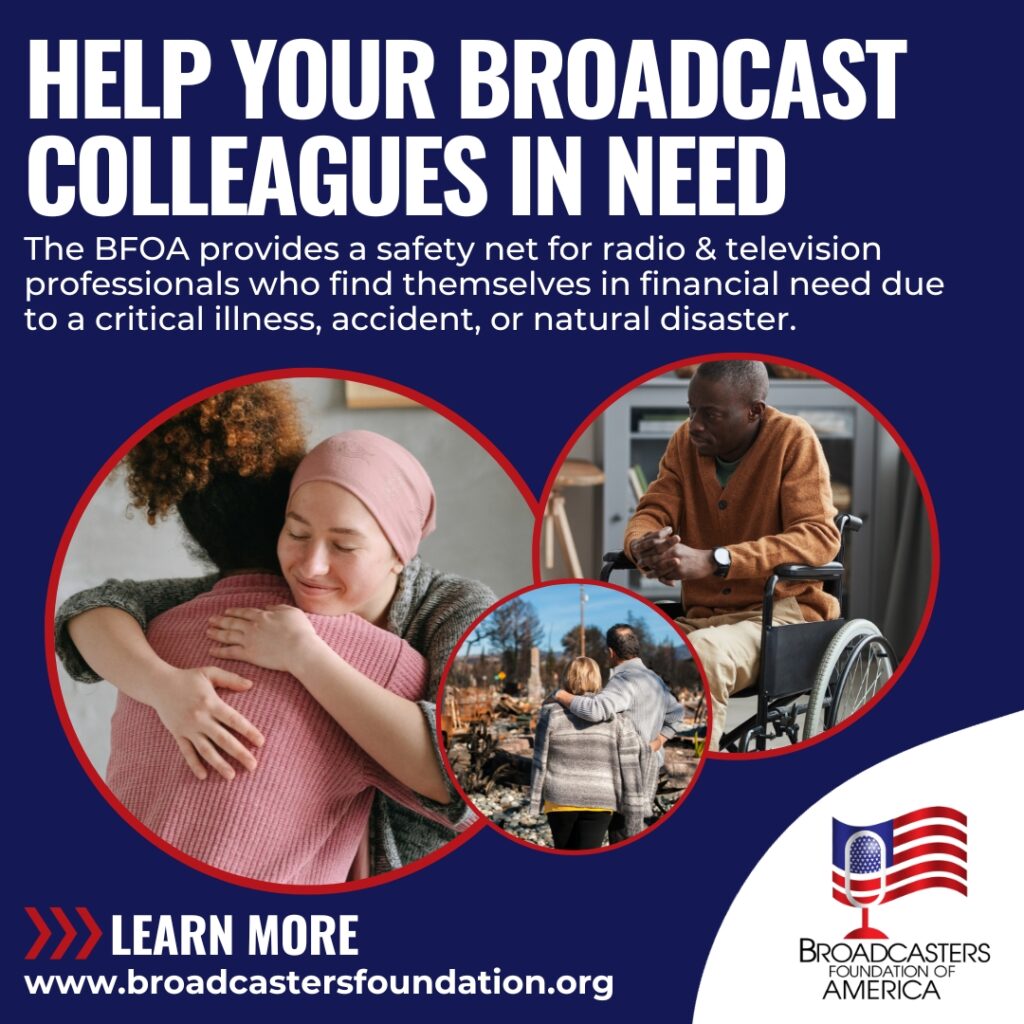 New York, New York – November 1, 2023– The Broadcasters Foundation of America launches its annual Year-End Giving Campaign this week. The 501c3 charity provides financial aid to broadcast radio and television colleagues who are in need due to debilitating illness, accident, or tragedy. The Year-End Giving Campaign asks for personal tax-deductible donations to the Guardian Fund. Corporate donations can be given to the Angel Initiative, which is also tax deductible.
"Life can change in a heartbeat, and exorbitant medical bills can leave one of our colleagues in broadcasting in desperate need of assistance," stated Scott Herman, Chairman of the Broadcasters Foundation. "I'm asking everyone in radio and television to consider a donation, in any amount, so that we can continue to provide assistance to those in our industry who need it most."
"The Broadcasters Foundation is often the last hope for our peers suffering from severe illness or recovering from disaster," said Tim McCarthy, President of the Broadcasters Foundation. "To date, we have never turned away a broadcaster who qualified for aid. Donations, in any amount, can ensure that the Broadcasters Foundation continues that track record."
The Broadcasters Foundation has distributed more than $15 million dollars in aid over the past 20 years.  This year alone, the Foundation will award approximately $1.8 million. More information about the Broadcasters Foundation, including how to make a donation or apply for aid, is available at www.broadcastersfoundation.org, 212-373-8250, or info@thebfoa.org.
About the Broadcasters Foundation of America: www.broadcastersfoundation.org
The mission of the Broadcasters Foundation of America is to improve the quality of life for men and women in the radio and television broadcast profession who find themselves in acute need. The Foundation reaches out across the country to identify and provide an anonymous safety net in cases of critical illness, accident, and other serious misfortune. The Broadcasters Foundation of America is a 501(c)3 Public Charity and has received 4 stars from Charity Navigator, its highest rating, and a Gold Seal of Transparency from Candid/Guidestar.
Media Contact:
Renee Cassis
RC Communications Marketing
646-808-6505
cassis2@msn.com